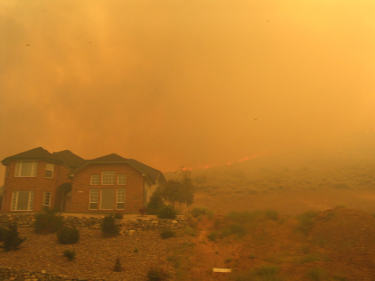 Emergency Preparedness
What specific steps can you take now for a possible emergency in the future? Below is information with steps to follow – allowing you and your family to be as prepared as possible for an emergency that may strike Northstar:
Lastly, being emergency prepared is knowing what to do right before the emergency strikes should you have to "shelter in place" or evacuate. Review and consider these following steps:
Inside Checklist
· Shut all windows and doors, leaving them unlocked.
· Remove flammable window shades and curtains.
· Remove lightweight curtains.
· Move flammable furniture to the center of the room, away from windows and doors.
· Shut off gas at the meter.  Turn off pilot lights.
· Leave your lights on so firefighters can see your house under possible smoky conditions.
· Shut off the air conditioning.
Outside Checklist
· Gather up flammable items from the exterior of the house and bring them inside (e.g., patio furniture, children's toys, doormats, etc.).
· Turn off propane tanks.
· Don't leave sprinklers on or water running – they can waste critical water pressure.
· Leave exterior lights on.
· Back your car into the driveway.  Shut doors and roll up windows.
· Have a ladder available.
· Seal attic and ground vents with pre-cut plywood or commercial seals if time permits.