Emergency Preparedness
Emergency Preparedness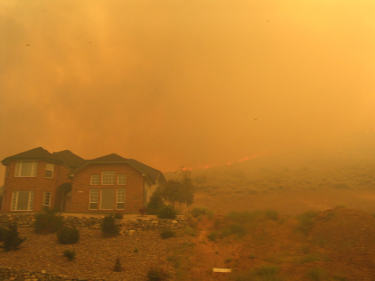 What specific steps can you take now for a possible emergency in the future? Below is information with steps to follow – allowing you and your family to be as prepared as possible for an emergency that may strike Northstar:
Make sure you are signed-up to receive notifications/alerts at the onset of an emergency as well as later in the mitigation efforts that may take days or weeks. Please here to sign up for Nixle, Placer Alert, and Northstar Fire Department's Facebook page. For more information regarding notifications/alerts, click here.
Create a Family Disaster Plan that includes designated meeting locations and communication plans and practice it regularly. Plan several for several different evacuation routes out of the Tahoe Truckee Basin. Include in your plan the evacuation of your pets. Appoint an out-of-area friend or relative as a point of contact so you can communicate with family members who have relocated. For more information regarding how to create a Family Disaster Plan, click here to review recommendations by the American Red Cross.

Have fire extinguishers on hand and train your family on how to use them. For more information on the types of fire extinguishers and how to use them,

click here

to see recommendations provided by the United States Fire Administration.
Assemble an emergency supply kit as recommended by the American Red Cross. Make sure to keep an extra emergency supply kit in your car in case you can't get to your home because of an emergency. For more information regarding survival kits,

click here

to see recommendations provided by the American Red Cross.
Lastly, being emergency prepared is knowing what to do right before the emergency strikes should you have to "shelter in place" or evacuate. Review and consider these following steps:
Inside Checklist
· Shut all windows and doors, leaving them unlocked.
· Remove flammable window shades and curtains.
· Remove lightweight curtains.
· Move flammable furniture to the center of the room, away from windows and doors.
· Shut off gas at the meter. Turn off pilot lights.
· Leave your lights on so firefighters can see your house under possible smoky conditions.
· Shut off the air conditioning.
Outside Checklist
· Gather up flammable items from the exterior of the house and bring them inside (e.g., patio furniture, children's toys, doormats, etc.).
· Turn off propane tanks.
· Don't leave sprinklers on or water running – they can waste critical water pressure.
· Leave exterior lights on.
· Back your car into the driveway. Shut doors and roll up windows.
· Have a ladder available.
· Seal attic and ground vents with pre-cut plywood or commercial seals if time permits.