Plan Review
Plan Review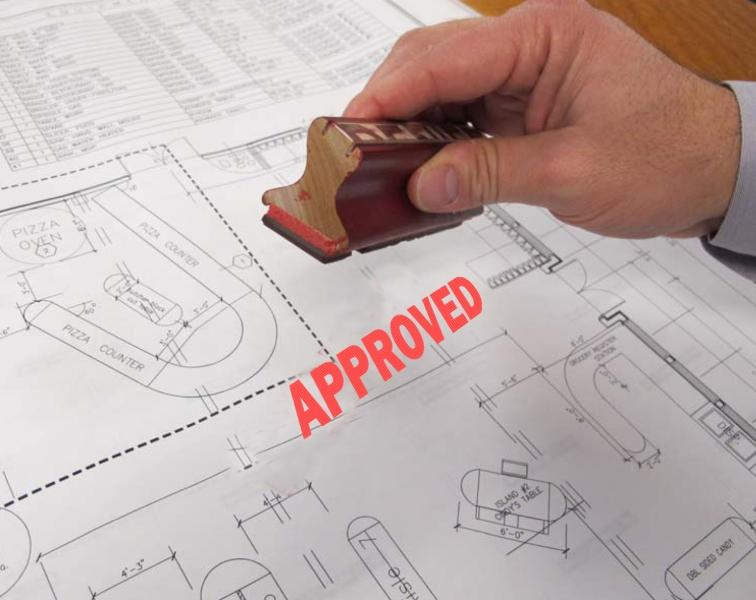 The Northstar Fire Department performs construction document reviews. We believe offering such a service is essential not only for the safety of the occupants but for our very own firefighters' safety and their ability to perform emergency operations in and around a structure.
The Northstar Fire Department is willing to work with owners, designers and contractors on the front end of a project (during the inception or design phase) to hopefully spot and correct any fire and life safety code deficiencies before a formal submittal or the project "breaking ground".
We are now accepting digital plans in PDF format (preferred method) by email. Plans are reviewed and processed during normal business hours Monday-Friday. Approximate time for reviewing plans is 7-10 business days.
Plan review and mitigation fees will be determined once the construction documents have been received. All fees must be paid prior to the review/approval of the construction documents and before sign-off with Placer County.
Plans for all buildings (commercial and residential), tenant improvements, fire sprinklers, fire alarm systems, and commercial hood systems must be submitted to the Northstar Fire Department for review and approval. We prefer that plans are submitted to us AFTER having submitted to Placer County.
To submit construction documents for review/approval, please complete a Northstar Fire Department Project Application form, found below:
Important to note: We require plans submittals to possess certain elements or meet certain criteria. Plans and Site Plans need to be drawn to scale and to include the following:
Property lines and adjacent streets or roads.

Total acreage or square footage of the parcel.

Footprint/ outline of all structures including garages, shops, barns, etc.

Driveway plan view showing width, length, turnarounds, radii.

Driveway profile showing the percent grade from the access road to the structure.

All floors and rooms shown with total dwelling square footage.

Garage, shop or other accessory buildings shown with square footage.
To discover more specifics as to what is required for certain types of projects or submittals, please refer to these following guidelines as a reference:
Coming Soon.
Depending on the size and complexity of the project, the Northstar Fire Department retains the right to require an applicant to submit construction documents to a third-party reviewer.
State Fire Marshal Links
Eave and Soffit Vents:
2016 CBC Chapter 7A Section 706A.3 prohibits ventilation openings on the underside of eaves and cornices. Exception: The enforcing agency may accept or approve special eave and cornice vents that resist the intrusion of flame and burning embers. You can search for vents by using the search by number option and looking for 8165 at https://osfm.fire.ca.gov/divisions/fire-engineering-and-investigations/building-materials-listing/bml-search-building-materials-listing
The following Manufacturer's have venting products approved by the State Fire Marshal as meeting Section 706A.3:
Exterior Wall Siding and Sheathing, Horizontal Projection Underside, Decking, and Windows tested to meet SFM Standards can be found in the latest updated Building Materials Listing Web Page for Construction Assemblies and Components. Use this link to find the: https://osfm.fire.ca.gov/divisions/fire-engineering-and-investigations/building-materials-listing/bml-search-building-materials-listing for Wildland Urban Interface (WUI) materials.
Check the button to search by number, search for 8110, 8120, 8140, 8150, 8165, and 8180